In 55 A.D., the Roman poet Juvenal wrote about the way in which physical and mental health are connected, touting the ideal of a "healthy mind in a healthy body." If you Google this phrase, you will find the quote has been attributed to many other thinkers over the years.
No matter who said it first or best, the overarching message is the same: mental health and physical fitness are closely tied together. Exercise impacts your mind's well-being while a healthy mental state helps motivate you physically.
From an early age, I have been a follower of this mind-body philosophy due to my immense love for sports. Count me in for almost anything sports-related, whether it's playing them, or now that I'm getting older, watching them. While I'd like to attribute my trim middle-aged figure to exercise, I firmly believe that my youthful(ish) appearance can be attributed to my healthy mind-body balance… with a little splash of genetics thrown in.
There's plenty of scientific evidence to back me up on this. Scores (pun intended) of research exist touting the benefits of sports. Most reference some variation of the five C's: competence, confidence, connections, character, and caring. 
Which brings me to this post's life lesson: the mind and body have a complicated interrelationship, but you only get one of each in a lifetime. By fostering a healthy mind-body balance, you'll be better able to deal with whatever comes your way, whatever part(s) of you are impacted.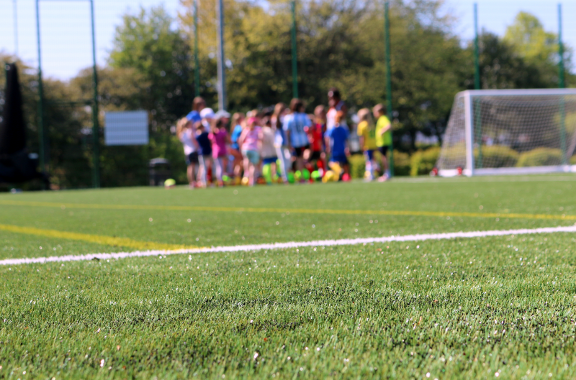 No train, no gain
For me, sports and physical fitness are what help me feel centered. My earliest memory of tapping into my need for mind-body balance was when I started playing soccer at age five.
I'm not sure how my parents settled on soccer as my "starter sport," but I'm glad that they did. 
From the moment I joined Car Village and then later Terry Buick (for some reason, all my early soccer teams were named after local car dealerships), I fell in love with soccer. Part of the reason why I adored soccer so much was because of the uniforms. Even though my Car Village jersey was the most boring shade of tan, I wore that T-shirt every chance I got. I had selected the number eight, to represent my birth month of August. It has been my jersey number ever since.
The exhilaration of making a good play—even better if it resulted in a score—had me hooked on sports. I have no recollection of how many goals I scored that first season, but I do recall reveling in the praise of our no-nonsense coach, Mr. S. (His daughter, K, would frequently dissolve into tears by the end of most games; despite her water works, K was still an amazing soccer player.)  
Whatever drove me to keep coming back for more each season must have partly been due to my need for a healthy mind-body balance—even if it was probably subconscious.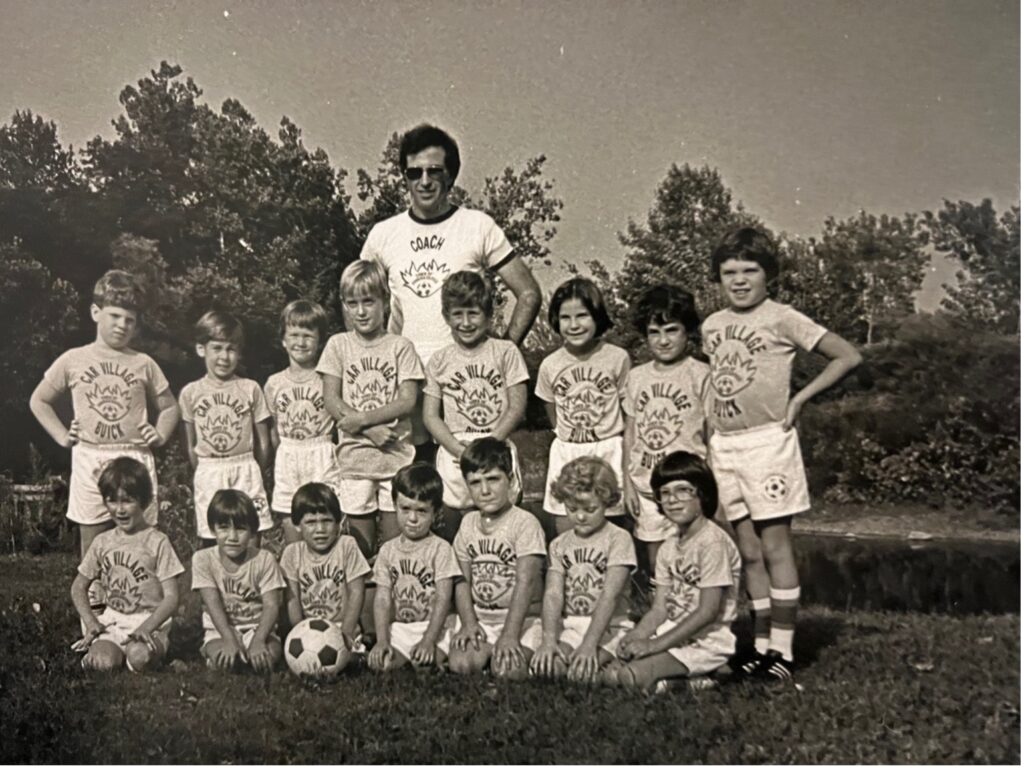 Blob rule
Now for anyone who has played in or attended a soccer game involving young kids, you will likely have observed an interesting phenomenon: youth soccer is a basically a game of every player—except maybe the goalie—blindly running after the ball. Picture a swarm of children chasing a lone soccer ball back and forth for an hour.
Not me. I was not a blob soccer player. I distinctly recall being the only player on Car Village who didn't automatically chase the ball. Instead, I ran to the open field and waited. Genius, right? I waited patiently for the blob to come closer. Then, I would call out for a pass.
Sometimes the ball would find its way out of the pack to me. With my stubby legs, I would try my best to kick the ball down the field as far as I could before the blob caught up. One time, I kicked the ball so hard, my shoe flew off.
The small successes I had on the field not only made me a better player and teammate, but also became my gateway to the broader world of athletics.
With soccer as my "anchor sport" throughout elementary, junior high, and high school, I felt emboldened to try other sports outside the soccer season. If I could play soccer, I reasoned I could probably apply those same skills to something else.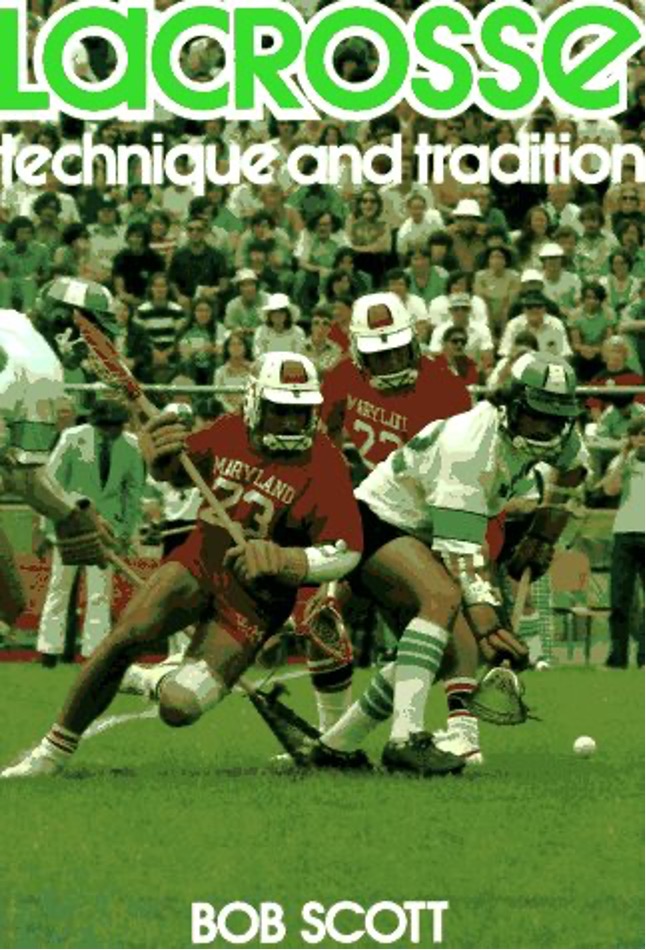 Keeping the ball rolling
I dabbled (or dribbled?) in basketball for a few years. Even though I loved the look of the basketball uniform, I didn't have the passion for the game like I did for soccer. Although I'm not proud to admit it, I only scored a total of three points during my high school career. But who's counting? At the end of my sophomore year, I moved on to tennis.  
Tennis was fantastically fun, though it took another thirty-plus years for me to become a halfway decent player. (Note: I'm still working on it.)
But as hard as I'd tried, there was nothing better than soccer for me. Perhaps my desire for a healthy mind-body balance had been bonded too closely to a soccer ball?
In college, when I was missing the camaraderie of my soccer team yet had no desire to join a sorority, one of my friends recommended lacrosse. Since it was a club, anyone could join the team. Much to my surprise, the Lacrosse Club was comprised of many former soccer players. These were my people, only now with lacrosse sticks!
That summer, I got an old book out of the library that I believe was called "Lacrosse: Technique and Tradition." I threw myself into learning how to play. I trained for hours using a lawn chair that I positioned in various spots around the backyard.
On the first day of team practice, I recognized the limits of learning lacrosse from a book.
I was the only player—perhaps in the history of the sport—who could accurately hit a lawn chair from long distances. Sadly, extremely long throws are not necessary in lacrosse. I had to quickly adapt. My transformation from a "meh" to "OK" player might have been harder if I hadn't already honed my athleticism on the soccer field.   
But, as is often the case, nothing lasts forever. Upon graduation, lacrosse ended, and it was time for me to move on. I had law school to focus on.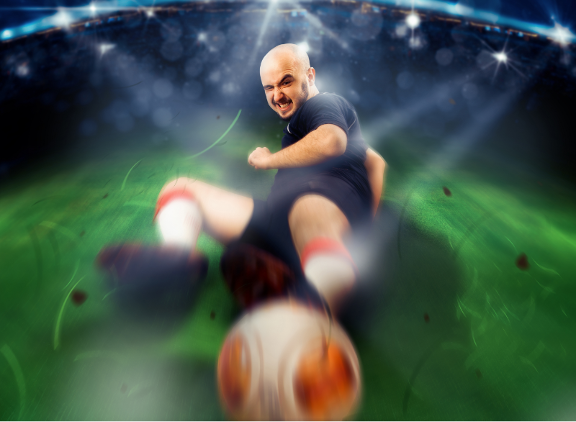 Messi situation
During my second year of law school, I, once again, desperately missed the joy that I got from playing soccer. Thankfully, I had connected with a very smart and confident Trinidadian student named C. We had become study partners and fast friends. C similarly loved soccer and invited me to join his co-ed indoor soccer team. I was so excited to get back into the game. I hoped my soccer skills didn't have too many cobwebs on them.
While I was a bit rusty in our first game, that wasn't the real problem. I realized that I was one of the only—if not the only—"co" in the co-ed league.
I was no match for the muscular, insanely fit Caribbean men I was competing against. In the exact moment of impact when a highly competitive gentleman slide tackled me, I realized that sometimes, it's good to know when to say when. 
In that instant, I decided I valued my body and mind over continuing with soccer. (See? Another mind-body balance benefit!) I knew that it was time to call it quits with soccer before something bad happened.
Sure, I could've joined a more appropriately skilled league, but at this point, my aspirations to finish law school in one piece made the choice clear. 
So, I took up jogging. While jogging doesn't provide the same thrill as being part of a team, it has many other benefits. The biggest one is how much I love the Zen-like meditation that a good run provides.
Regardless of the source, it's amazing how good you can feel when you find your mind-body balance.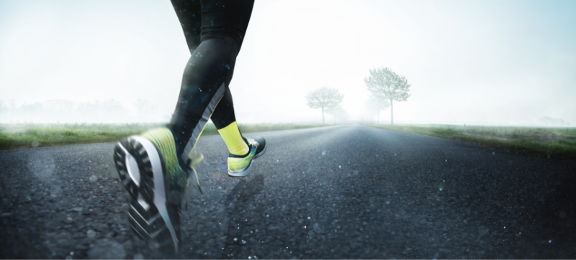 Life goals
My sports objectives today are pretty simple: stay healthy so that I can keep moving. That means a lot more stretching… and ignoring various nagging aches and pains (as long as they're minor). I am also learning the value of being an amazing spectator.
This year, both of my middle school-age sons have recently gotten into track. Throughout their childhood, I had tried to expose them to just about every sport that I thought they might like: basketball, soccer, baseball, golf, and tennis. So far only tennis (and possibly flag football for my youngest) seemed to have stuck. And now there's running.
Although it's only the third week of the cross-country season, I am super excited that they have found a sport that they enjoy, and seem to excel at. (They can thank both their dad and me for their competitiveness.)
In truth, what I'm most happy about is that they have independently chosen something that keeps their minds and bodies active.
Now that I'm getting older, I wish I could get into lower impact activities like yoga or even meditation. But no matter what I do, nothing can top the joy that came when I first tapped into my mind-body balance. Thank you, Town of Poughkeepsie Soccer Club!
Perhaps someday I'll go back to soccer, though I'll probably have to do it at a much slower pace.
What are some of the things you do to support a healthy mind-body balance? Please share your stories with me in the comments section.